After downloading the software extract the content from the .zip file

You should find an icon like this below, or otherwise a file called Install_CryptoTradeStudio.exe.

Double clicking on the installation file will ask you in which language to continue.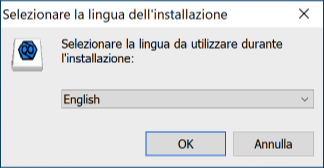 Select the language and continue, this mask will appear.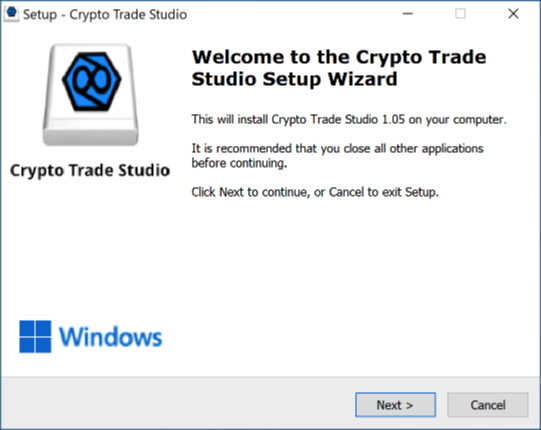 By continuing you will have to accept the contract.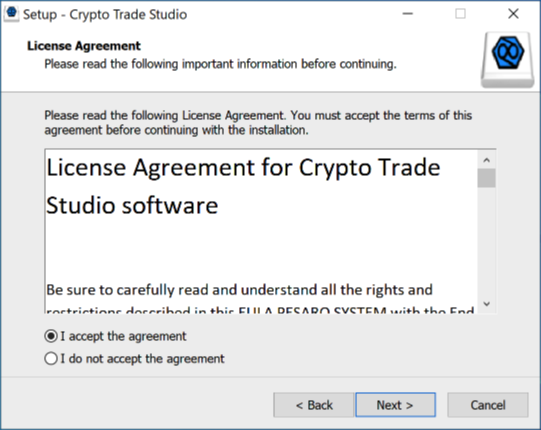 Accept the agreement and always continue until the last step, until you find an "Install" button.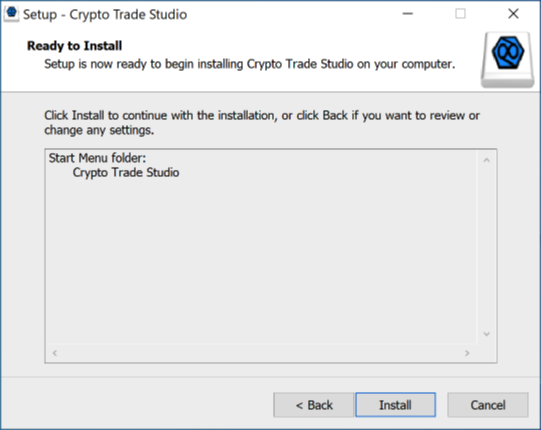 Click on "Install" and wait for the installation to finish.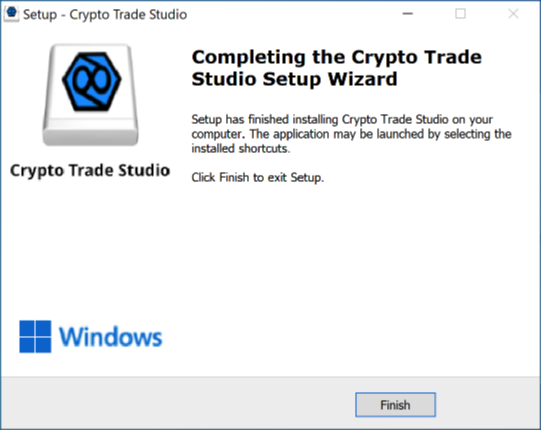 The software is now installed and ready for use.