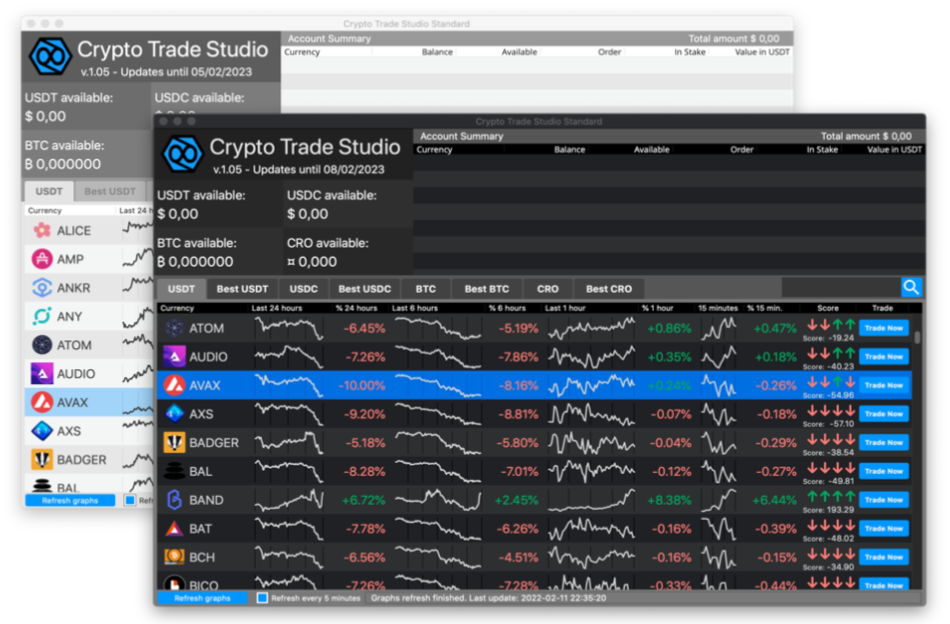 Crypto Trade Studio is a cryptocurrency management software compatible with Windows and macOS.
A useful program that allows you to manage multiple cryptocurrencies at the same time, to analyze the trend, and to understand what is the right time to buy or sell. It is possible to analyze all cryptocurrency trends and choose the best time to invest.
With the Crypto Trade Studio functions you can let your investments grow manually or decide to buy and/or sell automatically. In fact, the program, through certain rules you set, is able to understand the right time to buy and sell.
The main features of the program are:
- Statistics in real time for all coins
- Manual buying and selling of all coins
- Automatic coin buying algorithm
- Automatic coin selling algorithm
- Market trend monitoring
- Visibility of all transactions made
- Your account summary

All requests and transactions will be done via the Crypto.com Exchange REST API.