Main Screen
The main screen of Crypto trade Studio displays the trend of all the cryptocurrencies that can be purchased in a grid.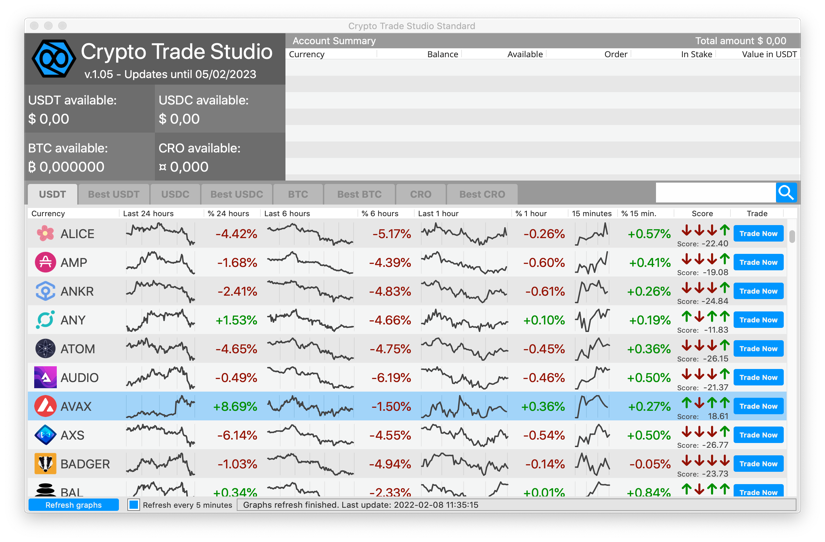 Your crypto.com Account summary is also shown.
On the left there are four boxes with the amounts available, free not invested in other cryptocurrencies, displayed for: USDT, USDC, BTC, and CRO.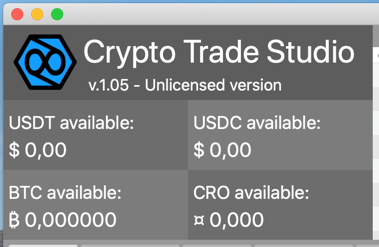 On the right, the summary of all the coins purchased with their relative value.