What's Trade Monitor
The Trade Monitor is a Crypto Trade Studio service that monitors all cryptocurrencies. If the algorithms have been set up, the program is able to buy or sell independently.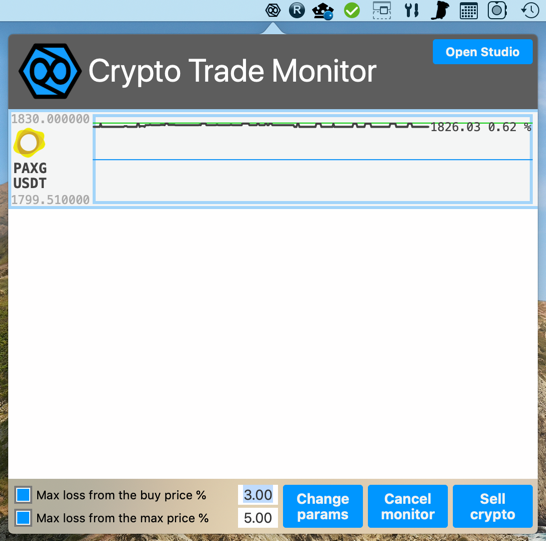 By clicking on the icon at the top of the system menu bar in macOS, or at the bottom right near the clock in Windows, the mask that displays the Trade Monitor will appear.
The mask lists all the cryptocurrencies purchased and monitored.
For each cryptocurrency you can activate/deactivate or modify the automatic sale parameters, cancel the monitoring, or sell directly all the value in possession of that coin.

Crypto Trade Studio updates the charts of all cryptocurrencies every 5 minutes. When it happens if there are coins that match the buying algorithms, and if the algorithms are active, these coins are automatically bought and displayed in the Trade Monitor.